JHIS
THE INTEGRATED AND MODULAR SOLUTION FOR HOSPITAL INFORMATION SYSTEMS
What is JHIS
JHIS is an information system for the structured, functional and integrated management of all hospital healthcare processes.
We have designed and developed a modular platform called jHIS, acronym for Java Hospital Information System, which sets out to manage the clinical and administrative processes of a hospital or multiple networked entities.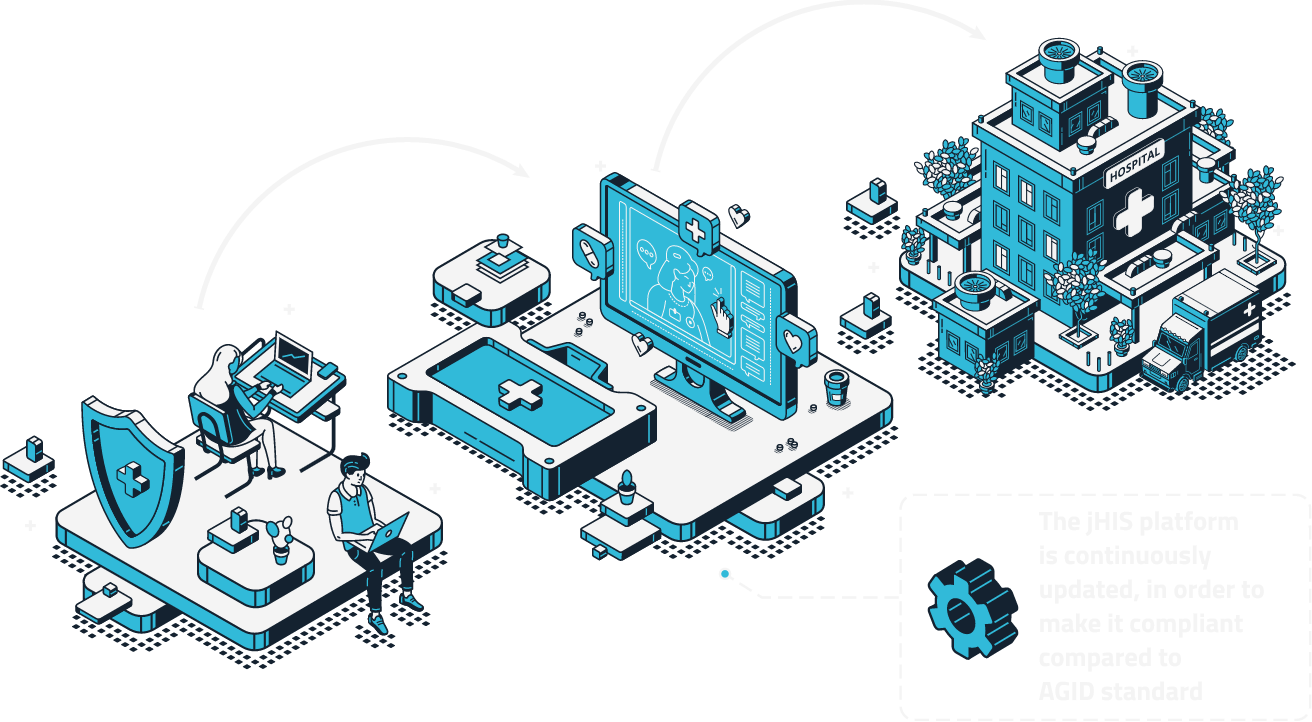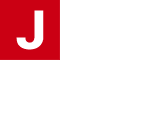 With jHIS you can:
jHIS is the ideal technological solution for the dynamic and complete management of Emergency Room, Department, Admissions, Discharges and Transfers, Outpatient and even Maxi Emergency information. The System comprises a generic and/or specialist medical and nursing Digital Medical Record, an Electronic Outpatient and Emergency Room Clinic record. Our solution is a tool at the disposal of the healthcare and administrative team to support and manage all healthcare activities for both clinical and administrative aspects, ranging from the management of the patient in the Emergency Room or inpatient setting to scheduling an outpatient or hospital department, design and assignment of a care pathway/profile, monitoring of the patient at the facility or at home by means of Telemedicine tools (Apps, ad hoc modules integrated in the system).
Why use jHIS?
The jHIS suite is the next-generation solution for clinical health management aimed at complex public and private Organizations engaged in engineering and re-engineering processes or the upgrading of healthcare information systems.
We specialize in complex technological projects, with guaranteed end-to-end coverage, starting from the concept and functional design phases of the solution, systems development and installation, commissioning and evolutionary maintenance.
Achieving standards of professional excellence and promoting cutting-edge solutions are guaranteed by the constant technical and professional upgrading in which all employees are involved.
Which services does it offer?
We have extensive experience in the development of ad hoc software in "turnkey" mode and we have a wide catalog of application solutions

Data Analytics & Governance
Collection and analysis of large volumes of data to support the Client's business operations.

Mapping, analysis and computerization
Specialist service for the mapping, analysis and computerization of healthcare processes: supports the computerization of clinical processes (e.g. Emergency Department, Ward, Outpatient) or review of the process.
The activity consists of:
Process mapping
Analysis
Review and computerization of analyzed processes

Enterprise Management (EAM)
Lifecycle management of technical and biomedical assets with continuous assessment through predictive analytics in Smart Maintenance and AI (ML-DL-NPL) and Augmented Reality tools.

Support and Training
Startup support services, training, to support specific Client projects with the creation of ad hoc courses.

Customization
Customization, configuration, assistance and specialized maintenance for projects and/or supplies delivered.
HIGHLIGHTS

UPDATES

USER FRIENDLY

MULTI-DEVICE
The JHIS solutions:
JHIS main features are:

DB history for tracking the logs of operators
Any information entered is historicized in the database application and made available for tracking in the form of a chronological log of changes made by the individual operator.

Statistical analysis and monitoring of hospital processes
Aggregation of standardized information offers statistical analysis on hospital processes and their monitoring, enabling the timely adoption of corrective or ameliorative measures for systems in place within the organization .

Digital Signature
Use of the digital signature in the jHIS system helps to reduce the cost of maintaining a physical repository of paper-based copies relating to ER cases, storing them in a single repository and making them immediately available regardless of time factors.

Precise and aggregate data analysis
The tools provided by the jHIS suite allow the precise and aggregated analysis of data in usable form with tools familiar to general users (Microsoft Excel).

Access from both local workstations and mobile devices
The solution can be used from both local workstations and mobile devices equipped with a screen and one or more digitizers for the user to interact with the system using a pen or finger pressure directly on the display. The application modules are equipped with "browser based" interfaces, and can be accessed from any user workstation equipped with a browser.

Easy integration with other software
The technologies used allow the system to integrate - through international integration protocols in use in the healthcare sector - with software procedures already present in the facility, thus protecting investments already undertaken by the Hospital.

Guarantee of high quality standards, in terms of functional completeness and application architecture
The features of this solution give the proposed system high quality standards, in terms of functional completeness and application architecture. Configuration and customization tools included in the information system maintain the coherence of the proposed system with users' specific needs, which may vary due to regulatory changes and clinical needs, that require the handling of new and/or different data.
What markets are targeted?

PUBLIC & PRIVATE HEALTH