A MULTIDISCIPLINARY AND INTEGRATED OFFER
We operate within an ever-changing ecosystem, made up of skills, professionalism, competencies, services and products in the areas of Digital and Security Transformation, with the goal of giving our Clients added Security Resilience.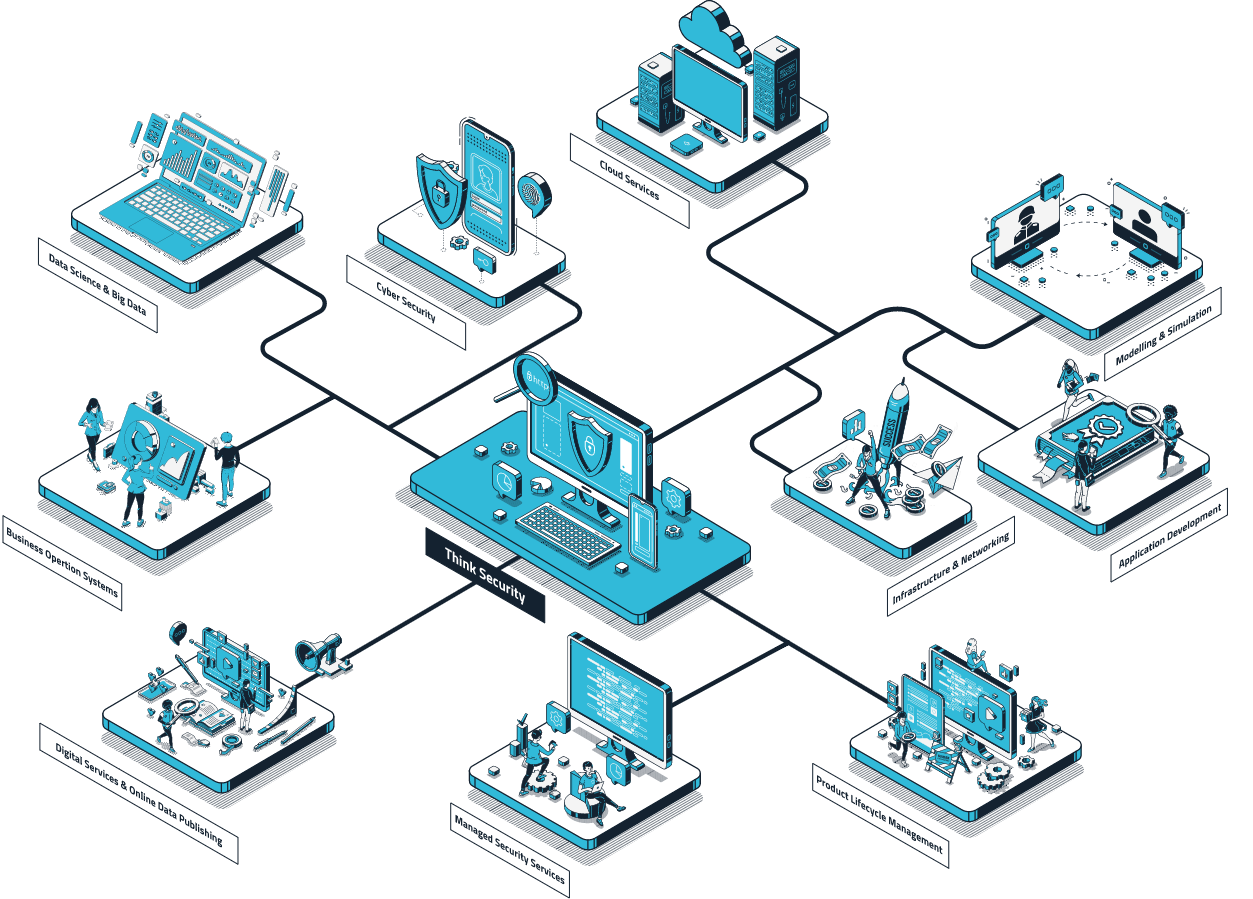 Our offer consists of three main layers:
Minimize the risk and increasing resilience;
Increasing control over business processes;
Reduce complexity with innovative design choices
REDUCING RISK AND INCREASING RESILIENCE
Behind the alliance formed by eleven well-established companies in the field of managed services, system integration and cybersecurity, a very clear message emerges: there is no digital transformation without security.
INCREASING CONTROL OVER BUSINESS PROCESSES
S3K's comprehensive service offering supports customers in digital transformation and ensures agile and seamless business process management.
IMPROVE THE EXPERIENCE WITH INNOVATIVE DESIGN CHOICES
Research is the basis of good design, as well as design is the key to innovation. At S3K we adopt methodologies and systems to make easier digital services.
Un Full Service Partner
We let Organizations focus solely on their core business, while we at S3K solve problems associated with digitization and protect against vulnerabilities and cyber attacks.
We seek continuity, a solid partnership, natively secure design, implementation that simplifies and speeds up operations and managed services that deal with the complexities of this field.
We seek to add to the value of individual public and private organizations by allowing them to fully tap the potential of their core business, also in digital environments, assisting them with a "synergic" security component.
Industries
The markets in which we operate

DEFENSE

GOVERNMENT (PAC E PAL)

INDUSTRIAL MANUFACTURING

PUBLIC & PRIVATE HEALTH

TELCO & MEDIA

ENERGY & UTILITIES

AEROSPACE & DEFENSE INDUSTRIES

DIGITAL SERVICE PROVIDERS

FINANCE

TRANSPORTATION

CONSUMER GOODS & ELECTRONICS

AUTOMOTIVE
FIND OUT MORE