DATA SCIENCE
& BIG DATA
Design, implementation and management of Data Lake and Data Warehouse Architectures to help with the definition of Data Governance processes.
Our Team of professionals offers its know-how for end-to-end coverage of data management for:
The design, implementation and management of Data Management systems in Data Lake and/or Data Warehouse architecture
Classic descriptive Business Intelligence
Advanced Analytics.
Among the services we offer are:
Our expert services are divided into:

Solutions
Solutions for data collection and generation of sustainability reporting.
Demand Planning
Warehouse Replenishment Planning
IT Risk Management

Business Intelligence, AI e Advanced Analytics
We design and implement Business Inteligence, AI and Advanced Analytics solutions, ranging from data collection in Data Lake and Data Warehouse architectures to the development of Data Visualization solutions, and analytics through the use of AI and Machine Learning technologies.

Enterprise Performance Management
Enterprise Performance Management solutions (Data Science & Big Data) that can teach business managers to control business objectives and analyze their evolution over time, through Dashboards and Reporting.
In the sphere of Data Science & Analytics we roll out complex projects and ensure the utmost quality in every phase: from the definition of requirements and specifications to delivery and post go-live support through Application Maintenance and Training services.
This expertise is characterized by: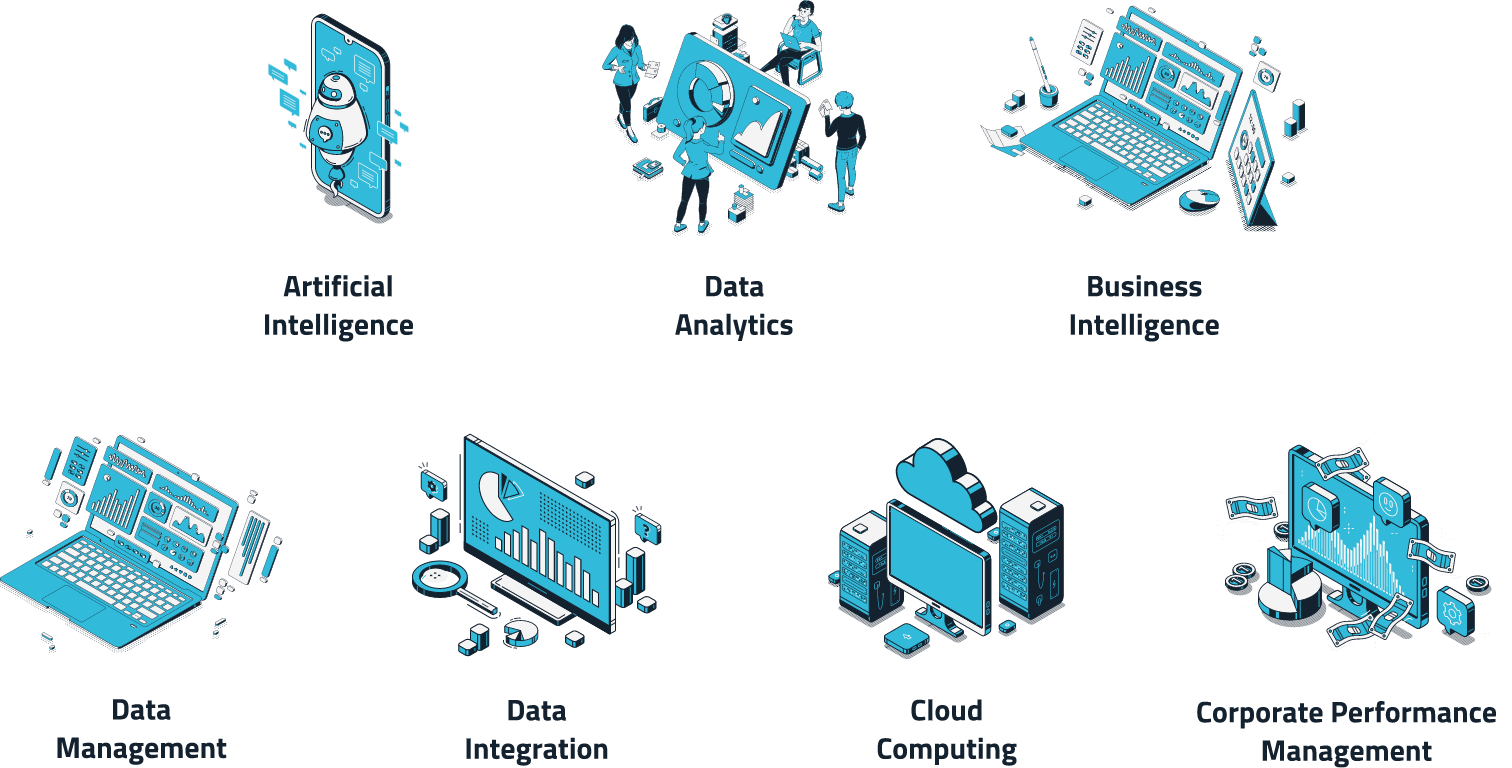 In S3K we have experience in the field of classic Business Intelligence and the creation of Data Intelligence solutions based on Data Mining, AI and Machine Learning technologies, entailing the integration and use of Big Data collected from IoT and Social Media sources.
At S3K we have continuous collaborations with some of the major research and training organizations in the field of Data Analytics: