THINK SECURITY
S3K, THE FIRST ONE-STOP-SHOP IN THE FIELD OF INTEGRATED, MULTIDISCIPLINARY, PHYSICAL AND LOGICAL SECURITY
S3K was founded in response to a market need: that of having a multidisciplinary Full Service Partner, able to provide expert guidance in the sphere of Digital & Security Transformation.
With an extremely dynamic context and the constant emergence of new threats, special care must be taken with continuous monitoring and updating of countermeasures.
What makes us unique?
We are a one-stop shop for Security solutions and services, taking a multidisciplinary approach that is able to respond to and satisfy every need.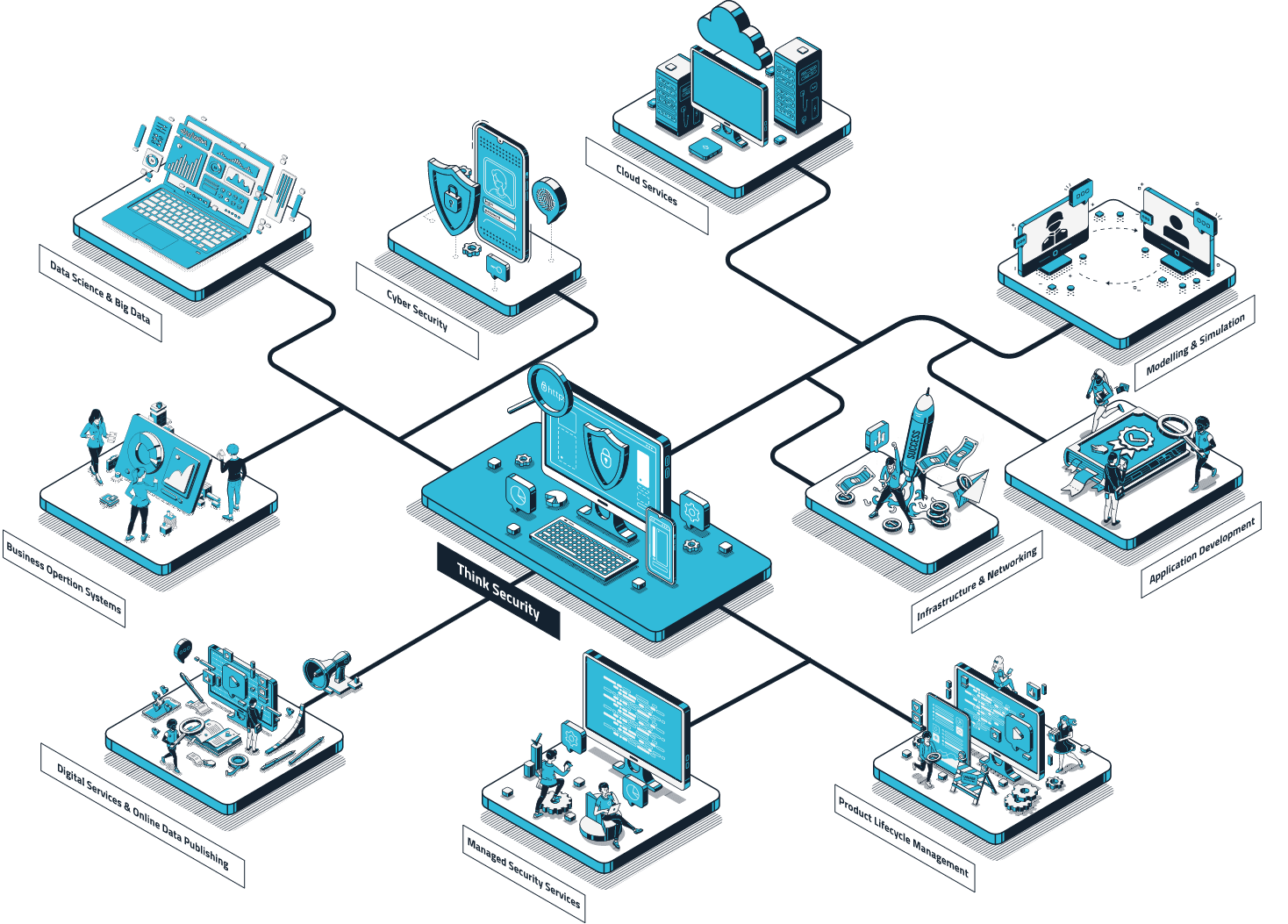 In July 2016 the European Parliament issued the NIS Directive, which set out to define the measures needed to obtain a high level of network and information system security. The NIS directive has a cumulative impact on all companies and market segments. In a market where Big players have a limited focus, and Small/Mid players have a narrow offering of mostly niche solutions, a new Player was needed.
Hover your mouse over the petals to read the detail
Command & Control Platforms
Business Intelligence, Open-Source Intelligence, DSS
Surveillance & Reconnaissance, Sensors
Fraud Detection, IAM, Biometric & Face Recognition Systems
Data Retention & Lawful Interception
Hover your mouse over the petals to read the detail
Analysis / Consulting / Assessment, Penetration Test, Training & Education
Application Dev, MAC / MEV Database Architecture, Security by Design
Mobile, Networking, Cloud & Mail Security
Compliance & Data Leakage prevention, Data Privacy & GDPR
UEBA, Insider Threats, Detection & Prevention, Cyber Intelligence
Security Operation Center - SOC, NOC, Incident Response & Forensics
Network/Application Performance Visibility & Management
Hover your mouse over the petals to read the detail
ICS Industrial Control Systems / SCADA Supervisory Control and Data Acquisition, Sensors
Critical Infrastructure Protection (Transportation, Healthcare, Telco, Energy, Finance)
Rail & Metro, Intelligent Transport Systems – ITS Autonomous Vehicles
Territory Protection Systems
Airport, Maritime & Port Security
Urban Security / Safe City
Industries
The markets in which we operate

DEFENSE

GOVERNMENT (PAC E PAL)

INDUSTRIAL MANUFACTURING

PUBLIC & PRIVATE HEALTH

TELCO & MEDIA

ENERGY & UTILITIES

AEROSPACE & DEFENSE INDUSTRIES

DIGITAL SERVICE PROVIDERS

FINANCE

TRANSPORTATION

CONSUMER GOODS & ELECTRONICS

AUTOMOTIVE
FIND OUT MORE