TOTAL SECURITY CENTER
An ecosystem of security-related services supported by a resilient and reliable infrastructure.
Our expertise in the areas of Infrastructure & Networking Management, Video Surveillance and related services.
Our Network Operation Center, Security Operation Center, Infrastructure Operation Center, Application Center and Engineering services are provided 24/7.
The Total Security Center S3K: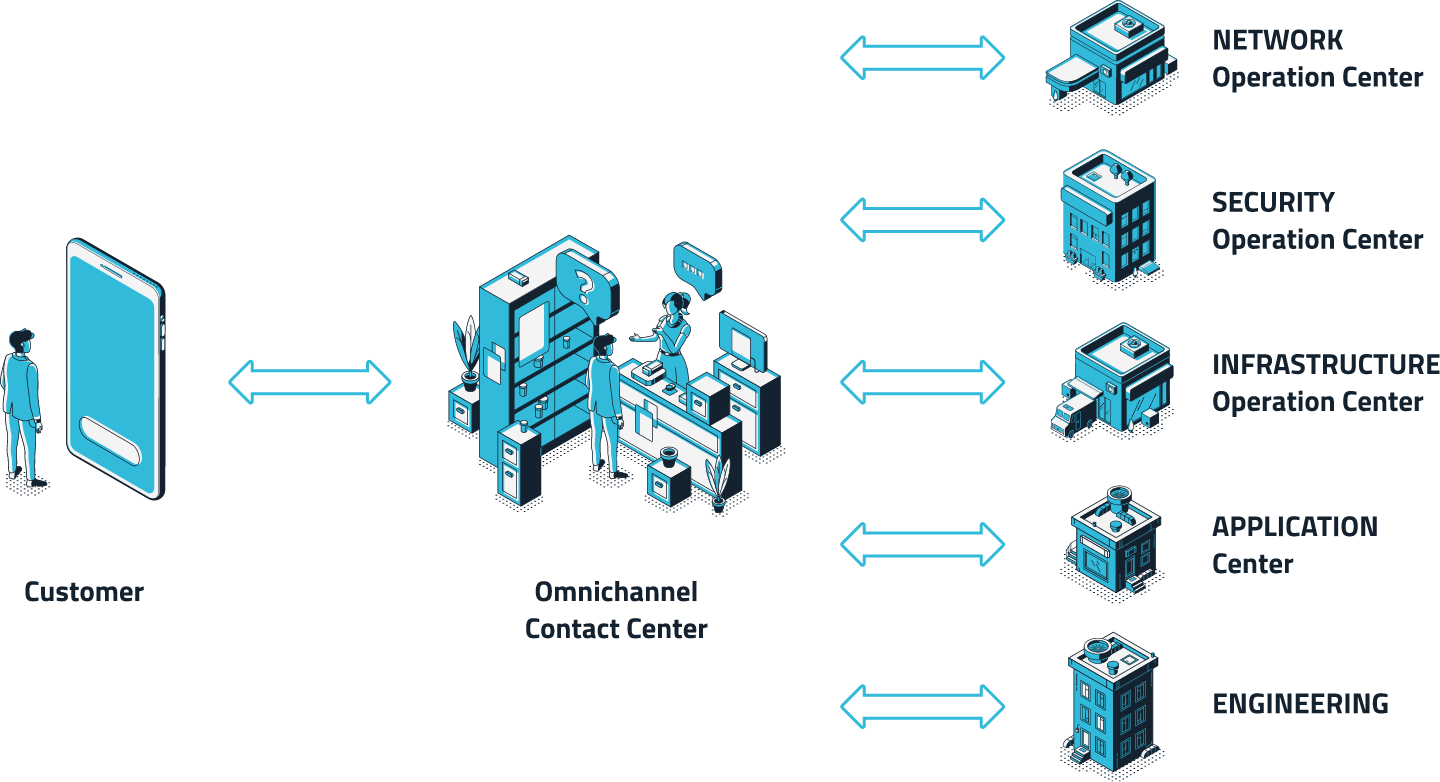 Total Security Center services also include all those of a Network Operation Center, which are comprised of Provisioning, Monitoring, Troubleshooting and Reporting services as well as management services.
Among the services we offer are:
I servizi legati alla nostra competenza sono suddivisi in:

Early Warning
This service provides an early warning of a possible vulnerability in the system before it is detected by Vulnerability Assessment (VA).

Application Training
This covers the three areas of IT, namely:
Cyber Threat Intelligence (CTI), which is evidence-based knowledge;
Tactical CTI, entailing the use of technical information and IOC to identify the threat.
Operational CTI, seeking to describe the motivations and capabilities of attackers

Monitoring and Anomaly Detection
This service detects events with behavior that deviates from the "norm", using specific computational algorithms to highlight significant and appreciable deviations from the norm.

SIEM
Monitoring & Incident Management: this service monitors and analyses logs collected from various company sources. S3K analysts will alert the Client in the event of situations deemed to be suspicious for security. The system also collects alarm reports and automatically processes alerts for business managers.

Incident Handling
This service addresses Cyber Security incidents in the ICT environment with potential impacts requiring specialist analysis skills.

Digital Forensic
Technical and Legal support in the Cyber Security field for the analysis and forensic management of Security events.

End Point Security & Priviledge Management
Management of security of enterprise endpoint/server equipment. The Privilege Management service is geared towards managing external access of privileged accounts to business-critical servers/systems.

Network Operation Center (NOC)
This includes Monitoring, Management, Troubleshooting and Reporting of all events in the part of the client network covered by the service.

VA/PT
Security checks carried out periodically on the Client's infrastructure by means of an "appliance" provided by S3K and connected to the LAN. Our virtual Team of ethical hackers undertakes black or white box security audits according to the agreements and NDAs signed with the client.
Industries
The markets in which we operate

DEFENSE

GOVERNMENT (PAC E PAL)

INDUSTRIAL MANUFACTURING

PUBLIC & PRIVATE HEALTH

TELCO & MEDIA

ENERGY & UTILITIES

AEROSPACE & DEFENSE INDUSTRIES

DIGITAL SERVICE PROVIDERS

FINANCE

TRANSPORTATION

CONSUMER GOODS & ELECTRONICS

AUTOMOTIVE
FIND OUT MORE